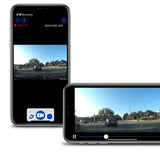 M1 Dash Cam App
View, edit, and share video from your ESCORT M1 Dash Cam! Our dash cam app lets you watch and edit videos with a full suite of video editing software right on your smartphone.
Download and View
Connects to the M1 dash cam directly through a WiFi connection. Our dash cam app allows you to save videos directly to your phone. From there, you can share to Facebook, Instagram, Twitter, YouTube, Vimeo, Dropbox, email, or any other file sharing method you choose. It's simple, safe, and smart.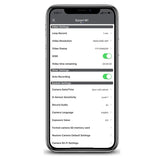 Control Settings
Adjust your M1 dash cam settings easily with your smartphone. Control and adjust G-Sensor sensitivity, video resolution, continuous loop length, dynamic range, and more.