The Road, Revealed
Porsche lovers and ESCORT radar and laser detectors have had a loyal partnership over the years.

With an ESCORT driver alert system by your side, you'll reveal the road ahead and drive with maximum confidence. Learn how our solutions enable you to drive smarter.

Drive Smarter
Be more aware of what's ahead, behind, and all around you, including speed limits, radar zones, red light camera locations, and many other road conditions.
Other detectors can only provide information about what they see ahead, but only ESCORT driver alert systems provide you with our exclusive network of drivers providing real-time and shared alerts.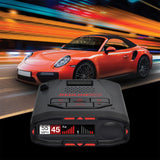 REDefine the Road
We didn't raise the bar. We shut it down. Introducing the Redline 360c, the new technical standard for driver alert systems.
2X the range. 360° directional awareness. 100% stealth. Get ready to REDefine the road. 

Capture the Unexpected

When paired with an ESCORT driver alert system, the M1 dash cam helps capture the unexpected. Full HD 1080P, continuous loop recording, and built-in G-Sensor allow you to record and lock important videos in emergency situations.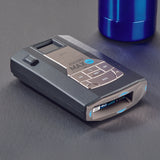 Wi-Fi Connectivity & Full 360° Protection
Built-in Wi-Fi, 360° directional awareness, and Digital Signal Processing (DSP) combine to give you premium range and intelligent alerts. It's a driver alert system that Gear Patrol says has with "all the latest and greatest in tech."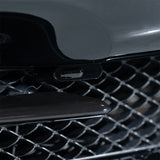 Get Next-Level Protection
Want to increase your protection? ESCORT laser shifters are simple to install and offer next-level protection against laser speed guns. Certain models can be used independently or in tandem with select ESCORT driver alert systems.

Custom Installed Solutions

For the ultimate in flexibility, range, and protection, learn about the custom installed options available to you. With a wide range of packages and partners, you'll be able to find the right solution for your needs.